Greene County, located in the west-central part of the state of Alabama, is named for Revolutionary War hero General Nathaniel Greene, from Rhode Island.
Counties neighboring Greene include Pickens, Tuscaloosa, Hale and Sumter. Hale County was formed primarily from the east half of Greene County in 1867, therefore a lot of early Hale County information can be found on this site.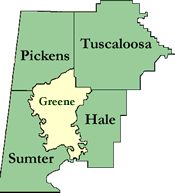 Welcome to the Greene County, Alabama GenWeb site -- a part of the U.S. GenWeb Project. Comments and contributions should be submitted to either of the web hosts: Kim Jacobson or Cheryl Schmenk.
Recent Updates: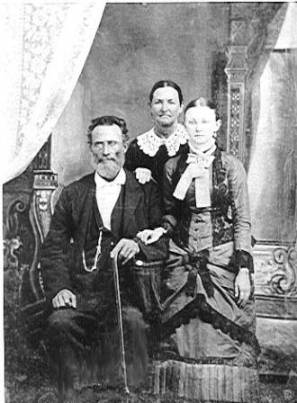 Littleberry King, one of Greene County Early Settlers.
Click here to view Greene County historic photos.
For comments about the Alabama GenWeb or to offer to help in any of the Counties of Alabama, please contact:

State Coordinator: Jeff Kemp

To view the USGenWeb Special Projects please go to the USGenWeb menu option About Us->Special Projects