FAMOUS GREENE COUNTY Women
According to Southern Women and Their Families in the 19th Century:
"Cornelia Phillips (1825-1908), daughter of James and Julia Vermeule Phillips, married James Munroe Spencer in 1855 and went with him to Alabama. At his death in 1861, she and her daughter, Julia James "June" Spencer, came back to Chapel Hill. In the years following the Civil War, Cornelia P. Spencer was instrumental in rallying public support for the University of North Carolina, particularly after its second closing in 1870. During her last years, she lived in Cambridge, Massachusetts, with her daughter and son-in-law."
Also see the Descendants of James Monroe Spencer contributed by Charlotte Patterson and his photo in the historic photo album.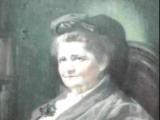 Julia Strudwick Tutwiler (1841-1916) provided leadership of the Greene Springs School in what is now Hale County from 1877 until the 1880s when the school burned and Julia left to head what is now the University of West Alabama in Livingston. She helped to found Montevallo College, she wrote the song "Alabama," now the state song, while studying in Europe. Julia reformed the prisons and penal system throughout Alabama. Julia Tutwiler was both educated and taught at her father's school near Havana. More information can be found on the ADAH: Alabama Moments page for Julia Tutwiler. Julia Tutwiler is in the Alabama Women's Hall of Fame as an educator and reformer.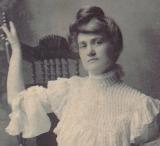 Martha Strudwick Young (1862-1941) daughter of Elisha and Anne Eliza Ashe (Tutwiler) Young, wrote seven books. Joel Chandler Harris (creator of Uncle Remus) said Miss Young was the best dialectician of the African-American dialect of the time. Martha Strudwick Young was born in Newbern, Alabama in 1862. When she was a young child, her family moved to nearby Greensboro. In that small Black Belt town, she learned Southern Black Legends and folk tales which she used later as the basis for her fiction. She was educated at Greensboro Female Academy, Green Springs School (begun by her grandfather, Henry Tutwiler), Tuscaloosa Female Academy, and Livingston Female Academy (later Livingston University, now the University of West Alabama).
Writings of Martha Young in the University of West Alabama Julia S. Tutwiler Library:
1. "The Pearl of Great Price" by Martha Young
2. "Just Why" by Martha Young
3. Copy of a "Progress" notebook, with writings by Martha Young.
4. Collection of writings entitled "The Letters He Never Read". Appears to be by Martha Young.
5. 50 short poems written by Martha Young
6. Poem – "The Strangeness of it" by Martha Young
7. Story, "A North Carolina Heroine", signed and renamed "? ? Punch Excelsior Classics, Bowl" Half-Forgotten Stories of America, D.H. Knowlton & Co publishers, Farmington Maine.
8. Two pages, written by Martha Young, beginning "I must write something about Marion Kerby; for whom I still have an affection:"
9. Entry for Biographies of Alabama Authors by Mailande Cheney Sledgem, sent in 5-12-97. Young, Martha Strudwick (1862-1941) ("Eli Shepperd"), Works by Martha Young. (2 copies)
Martha was inducted into the Alabama Women's Hall of Fame.